This is my first time participating on a book meme and WWW Wednesday is the first one I'll be doing. WWW Wednesday was originally created by MizB at A Daily Rhythm and recovered by Sam on Taking On A World of Books. There are 3 questions to answer where the 3 Ws stand and of course, this will be done every Wednesday. I am doing this book meme to also document and share with you all my current read, the book I recently finished and the next one on my list.
These 3 Ws stand for:
What are you currently reading?
What did you recently finish reading?
What do you think you'll read next?
---
Currently Reading
I recently got my new reading glasses after 4 months of not having one. I lost the last glasses I bought and my mom forbade me to read a physical book because she thinks it's the main reason of me having to wear glasses. So right now, while I'm participating in readalongs and doing buddy reads with some friends on the bookstagram community, I preferred listening to audiobooks.
PS I Love You by Cecelia Ahern
I'm finishing the remaining 3 hours of this beautiful book. I'm on a readalong for this on bookstagram hosted by Tandem Collective UK. They've provided a physical copy but I prefer the audiobook version since I tend to do lots of house chores around here. This book is about friendship, loss, grief, memories, moving on and tons of laughter. I thought I'll just cry all throughout reading it. I never expected it to be this hilarious.
Honestly, this was me at 10% of the book:
Then suddenly….
Here I am through the rest of it:
See? the wonders this book does. It relieves all stress I have inside my mind right now. Everyone here at home thinks I'm crazy laughing so hard with my earphones plugged in listening to this warm and creatively-written hilarious book.
---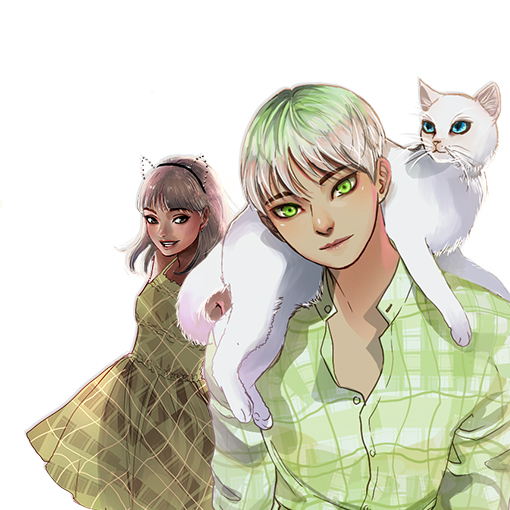 Freaking Romance
I'm also reading a webtoon comics created by Snailords on webtoon. I absolutely adore the drawings on this one! The romance between the characters is very steamy too. It's a parallel universe story of a famous guy and a struggling-to-get-her-life together girl who both live in the same apartment from different worlds. The girl also owns a very snobby but cute cat and her best friend Verose is a beautiful creature as well.
From the part I'm in, the guy's backstory is still a bit vague so I can't tell you more about him. The only things I can assure you is he's really handsome, he has abs, is a good singer and a he's a gentleman.
Our girl's a creative webtooner too so she gives life to stories through her drawings. I'm currently at episode 18 which means I'm just 12 episodes away from the free 5 coins I'll get when I finished 30 episodes of this series. I've been reading this for some time now but I think the free coins is the sign I'm waiting to urge me in finishing it (lol). I'm enjoying the cuteness of it all.
You can read it for free here.
---
Recently Finished Reading
Get A Life, Chloe Brown by Talia Hibbert
The last book I've read was Get A Life, Chloe Brown which is a very steamy new adult read. It follows Chloe Brown, who's suffering in chronic pains and Redford Morgan, an artist who was too traumatized to make art again. One mundane incident caused Chloe to made a list that she thought will help her get a life once she finished them. She never really wanted to include Red in her list but things happened and the next thing she knew, he's there, in flesh. And he's really intimidating. I enjoyed this fun and informative read as it does not only revolve around the steamy scenes. It tells readers deeper thoughts on what it's like to be left behind, to navigate through a traumatic experience, to overcome chronic pains. While I loved the character development and the things I learned from it, I kind of think I want more from the story. I ended up rating it 3.5 for the story and if you're wondering if Chloe checked off her list? She did. Though there were more steamy scenes than her accomplishing this list. The whole checking off her list happened so fast in the end. All in all, I genuinely enjoyed it.
---
Next Read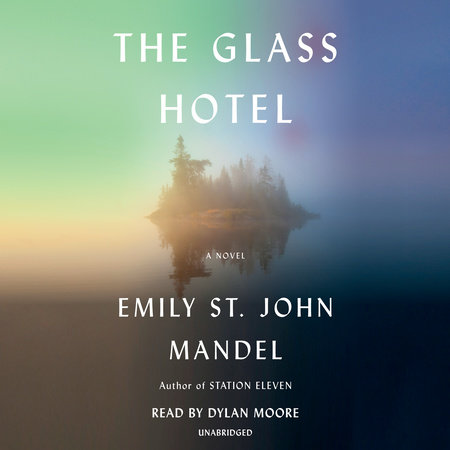 The Glass Hotel by Emily St. John Mandel
This gorgeous book will be my our next read. I'm buddy reading it with my tita friend,Prin @pryngols on bookstagram.
Book details:
From the award-winning author of Station Eleven, a captivating novel of money, beauty, white-collar crime, ghosts, and moral compromise in which a woman disappears from a container ship off the coast of Mauritania and a massive Ponzi scheme implodes in New York, dragging countless fortunes with it.
Vincent is a bartender at the Hotel Caiette, a five-star glass and cedar palace on an island in British Columbia. Jonathan Alkaitis works in finance and owns the hotel. When he passes Vincent his card with a tip, it's the beginning of their life together. That same day, Vincent's half-brother, Paul, scrawls a note on the windowed wall of the hotel: "Why don't you swallow broken glass." Leon Prevant, a shipping executive for a company called Neptune-Avramidis, sees the note from the hotel bar and is shaken to his core. Thirteen years later Vincent mysteriously disappears from the deck of a Neptune-Avramidis ship. Weaving together the lives of these characters, The Glass Hotel moves between the ship, the skyscrapers of Manhattan, and the wilderness of northern Vancouver Island, painting a breathtaking picture of greed and guilt, fantasy and delusion, art and the ghosts of our pasts.
Additional…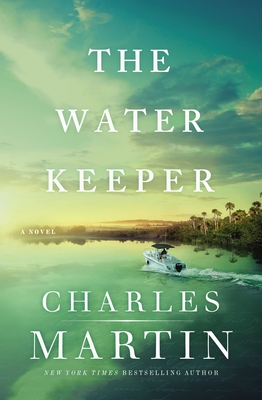 The Water Keeper by Charles Martin
This gorgeous and heartfelt book will be my next read.
Book details:
A riveting new story of heroism, heartache, and the power of love to heal all wounds.
Murphy Shepherd is a man with many secrets. He lives alone on an island, tending the grounds for a church with no parishioners, and he's dedicated his life to rescuing those in peril. But as he mourns the loss of his mentor and friend, Murph himself may be more lost than he realizes.
When he pulls a beautiful woman named Summer out of Florida's Intracoastal Waterway, Murph's mission to lay his mentor to rest at the end of the world takes a dangerous turn. Drawn to Summer, and desperate to find her missing daughter, Murph is pulled deeper and deeper into the dark and dangerous world of modern-day slavery.
With help from some unexpected new friends, including a faithful Labrador he plucks from the ocean and an ex-convict named Clay, Murph must race against the clock to locate the girl before he is consumed by the secrets of his past—and the ghosts who tried to bury them.
With Martin's trademark lyricism and poignant prose, The Water Keeper is at once a tender love story a heartrending search for freedom, and a reminder that the needs of the one outweigh those of the ninety-nine.
and… that's it for my first book meme. I did enjoy that.
---
Have you read any of these titles? Are you planning to? Let me know what you're currently reading, your last read and your next one. I love to know your thoughts 🙂